I remember dumping my bag into my car seat in search for the loose change and cash I needed to use to treat myself to ice cream. I thought to myself when I looked over "Why are you so predictable?" Is there any difference between knowing items I carry with me at all times and knowing what decisions I'd make in a given circumstance?
you turned to me and asked me why there is always a prettier one in relationships while we watched some random couple loading into some old mustang... 
i said that maybe she saw something in him.
 at that same moment i thought to myself that i must've seen something in you.
With existential calmness in practice (&believing in the beauty of my faults)... I'm having a belated champagne year. This time last year, in Texas, I would search my garden for flowers and make myself bouquets to keep myself happy in isolation. It's the little things... always the little things.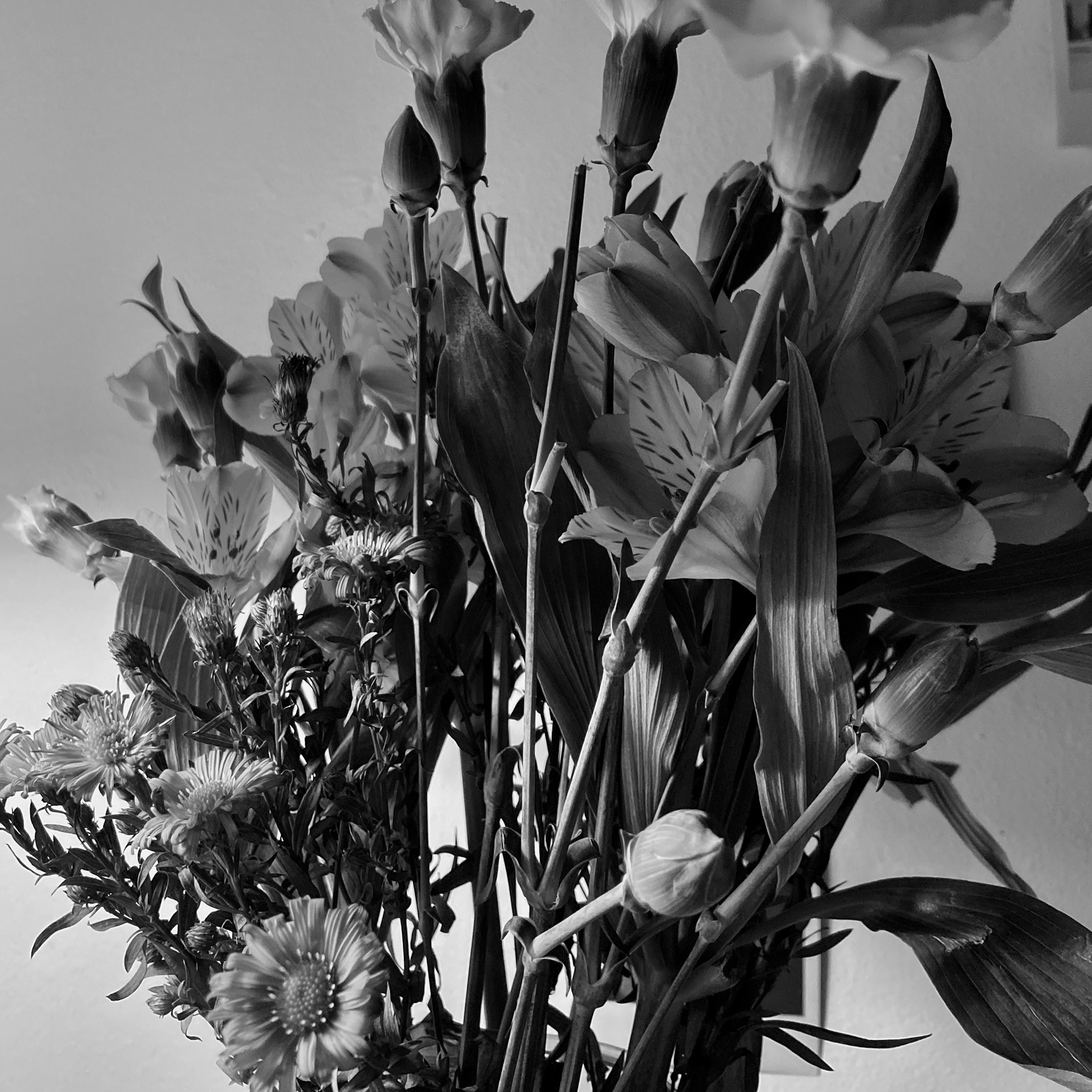 Today I was saying goodbye to my grandmother and my two great aunts for the last time after spending every Sunday with them. Masked, of course, we have been visiting and playing scrabble for the past few months. My grandmother told me how she knew the wind had gotten faster than 50 MPH the previous day because the various rugs she keeps on her patio, to conceal the cracks in the concrete, had blown all sorts of ways. They only do when the wind gets to be anything over 49 MPH. I guess we all have our own "this is how I know" moments. People should listen to each other's more often. They may learn how fast the wind blows.
As a child, I once had a dream where I dug up a butterfly that I had buried in my grandparents' backyard. It had only been a few hours, but I was unsure of whether the bones I had found were real or not. I say it was a dream because I am inclined to believe that butterflies do not have bones. But was this a dream? Did this dream signify anything? Or nothing at all?
INSCRIPTIONS IN FERLINGHETTI!
When people inscribe things into books, I believe it is one of the most beautiful and sentimental things. Here is an inscription in a copy of Ferlinghetti's A Coney Island of the Mind from Bill:
"Some say truth is relevant
Truth is constant, people are relevant
Truth is like a fabulous, many-faceted gem
Only so many of its facets can be seen at one time
And many of those at an angle
Here's one facet I think you'll enjoy, or at least agree with."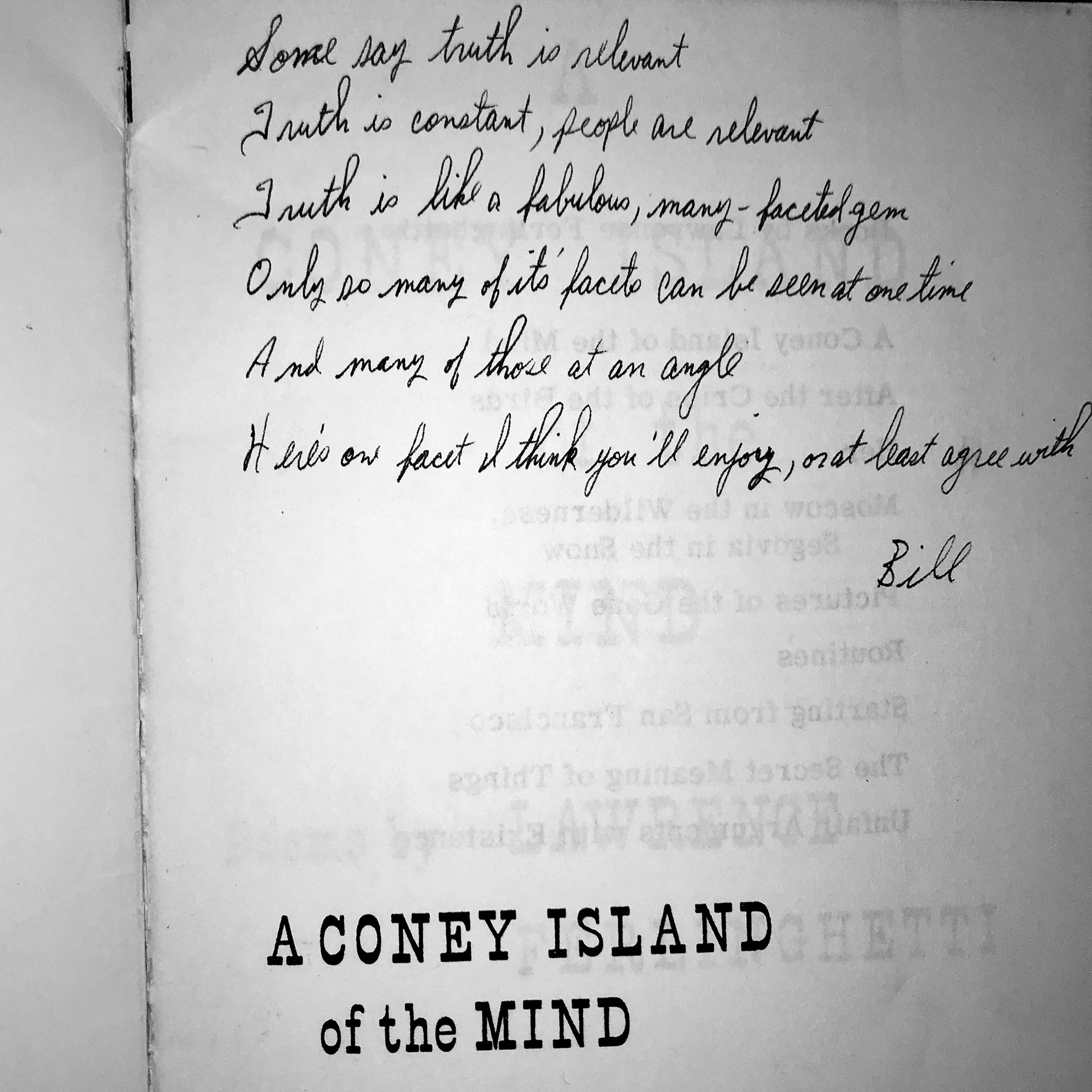 Back in 2016 I had traveled with my sister and my dad to Hawaii to stay at a family friend's beach house. The lot actually had two residences on it, and behind the roadside one, which we stayed at, lived Mei. My sister and I spent quite a lot of time with Mei, and she was the first person who I met that genuinely cared about my safety when it came to my sexuality. She said I had reminded her of her nephew that was forced, unhappily, to move from Hawaii to the mainland, to the midwest, to the misconstrued ideas of the Mormons who missioned in Honolulu. She was scared for him, and for me also, in the wake of a Trump era that had no benefits for her community or for my own. A few weeks ago my sister said that the people who had hosted us told her that Mei still asks about me. I still like to think about how making leis with her and witnessing her kindness has impacted me. Why are some of my most favorite relationships formed around the most strange circumstances and the most hard-to-reach people?
Lawrence Ferlinghetti's Back Roads to Far Places!
This copy of Ferlinghetti's Back Roads to Far Places truly entranced me while on my second trip, with my dear friend Journey, to Marfa, TX in 2019. I did see it when I had been the previous year, but the fact that I saw it again, in a different year and a different place (but in the same town) made me feel eager to finally purchase it. After seven hour drives, people are drawn to do some crazy things I guess. But isn't it even crazier that I had taken a back road to a far place and stumbled across this book for a second time? Some things, it seems, may be meant to be.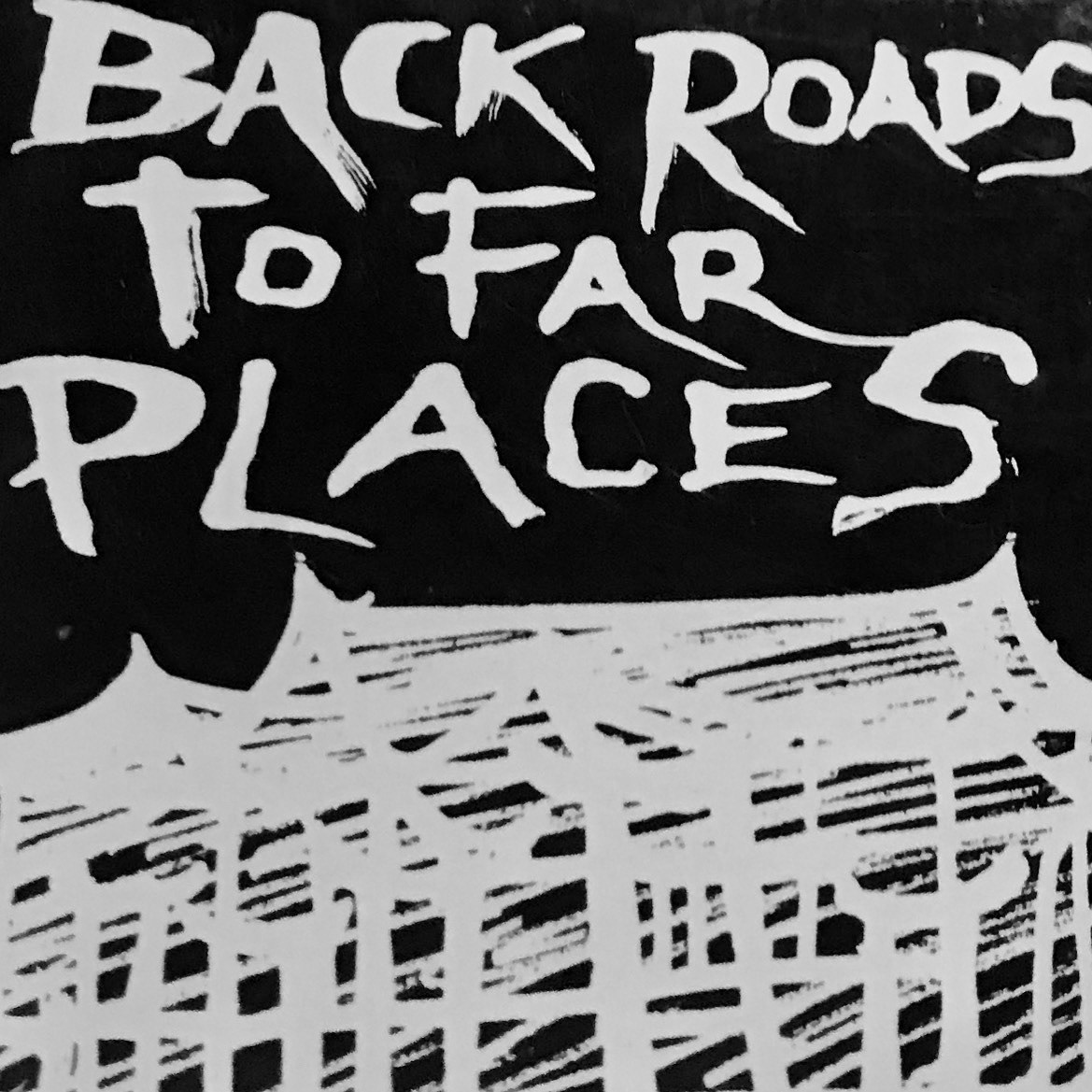 I am still, after about two years, infatuated with the hunt for the little one to the left. Found on the grounds of the Chinati Foundation and moved to a safe place by a nice elderly woman, the caterpillar was unable to be identified by a West Texan Entomologist due to the lack of an identified host plant. If anyone has any ideas, I'd love to get in touch. Please.